An Update On Simple Body Products
In our blog post today, Jewels Burdick updates us on her company, Simple Body Products, since we last spoke. Jewels shares her challenges and successes in the past year. If you'd like to read our first blog post on Jewels, click here.
JEWELS BURDICK
I founded Simple Body Products in 2010 in an effort to develop plant-based, all-natural body products that work. In addition to developing proprietary recipes, I began manufacturing and selling from a small retail space in Colorado Springs as well as on my website, SimpleBodyProducts.com. Each year has brought increased sales but also increased challenges. When I sat down at the end of 2018 and thought about my 2019 business goals, the one thing that came to mind was: DOUBLING SALES. How would I achieve such a goal? My first thought was to develop a wholesale program, to create distribution channels, and begin selling across the US.
Developing a wholesale business seemed daunting. But I knew if I wanted the business to grow substantially; it was necessary. Here's how I got started and the challenges I faced:
IDENTIFY KEY PRODUCTS
I reviewed sales history from the previous five years and created a streamlined list of products that I wanted to distribute. One of the challenges is that I didn't have access to expensive market research that would help me identify growing categories in the beauty industry. I had to rely on customer feedback and my instincts to choose products I felt offered unique selling points and filled gaps in the cosmetic industry.
COPYWRITING
I knew that each product would require a short, effective description that accurately describes the product and provides a compelling value proposition to my target customers. This area was tough for me because I didn't have access to an affordable copywriter with good knowledge about my product line. Again, I relied on my personal experience with my customers to create the content and then technical writing help from friends.
BARCODES
My target wholesale customer was "national independent retailers." I knew they would require a barcode for each product. This presented a big challenge for me because navigating the GS1 website is not easy. There are many ways to become ensnared in other businesses' attempts to "help" to barcode your products. If you're not careful you end up paying a middle man to submit products on your behalf resulting in paying more for the same thing.
LABELING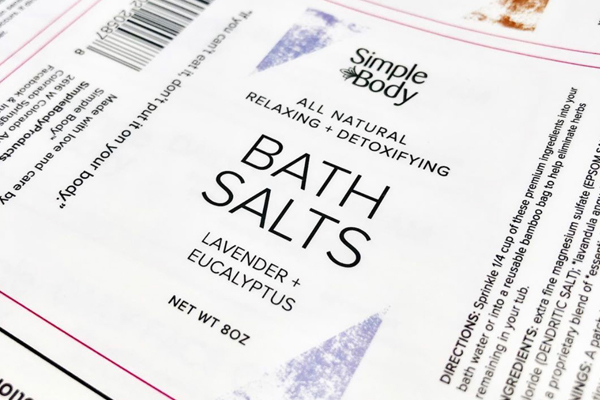 There are many considerations when developing language for a product label. There are state and Federal packaging laws to consider as well as legal implications. I did a lot of research on various websites to try to ensure compliance with all the different regulations. It would have been helpful if I had access to an attorney or legal firm that could have helped vet my labels to ensure federal and legal compliance. I've begun distributing, and when it's financially viable, I plan to have my labels reviewed by a legal professional.
MARKETING MATERIALS
This was perhaps the easiest part of developing my wholesale program. I'm a Pratt Graduate in visual communications, so fortunately I have a photography studio as well as the software and skills to develop the wholesale catalog and marketing materials on my own. I know first-hand what it costs to have professional collateral developed. While it took a great deal of time putting together the catalog and related materials, I really enjoyed this work and kept it in-house.
COST
Determining a pricing structure for a wholesale program is tough. So many costs are unknown, especially in the beginning. These include packing, shipping, samples, promotional pricing, opening discounts, and sales commissions. After doing some online research around pricing, and only finding limited resources, I initially costed out each item and doubled that for pricing. After realizing some of these true costs, I'm not sure this was enough profit margin, and will continue to evaluate this as I refine my costing model and assumptions. I am also actively seeking input from contacts within the industry.
PRODUCTION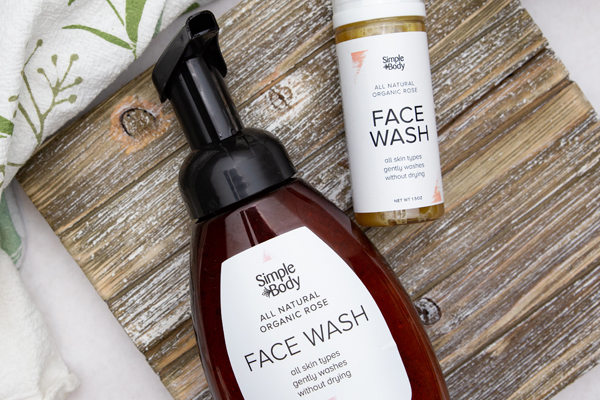 My space is small, so I needed to reconfigure it for production efficiency as well as container and ingredient storage. I knew that scaling the business would require additional team members and workspace focused on product production. Also, I had to develop a system for maintaining inventory levels. Currently, our products are 100% handmade, and I am looking into areas of automation and eventually outsourced manufacturing. It is challenging to know when and where to invest to maximize efficiency while scaling production in line with customer demand. This learning curve is steep at times and poses a classic chicken and egg dilemma especially for a small, resource-limited business.
SALES
Perhaps the biggest mystery of all is how to get the attention of a buyer who sees hundreds of products a week. Leveraging existing relationships and constantly investing in new ones has been my strategy thus far. Currently, I have my first sales rep working with buyers in California. I am also learning how to manage sales reps and develop a compensation plan that incentivizes while working within the financial constraints of the business.
It's been a year of learning and growth. I'm happy to report that after reviewing our 2019 numbers, we have more than doubled our gross revenue. This is great but I feel like it's really just the beginning. I'm sure 2020 will present all kinds of challenges as well as opportunities. This definitely feels like a marathon vs a sprint.
I'm excited to have learned about Mei and her journey. Connecting with another woman business owner that has experienced the challenges of growing a business helps me feel positive about what lies ahead!