Vendors
How this Scientist Turned Her STEM Degree into a Successful Business Venture
by Mei Xu on Jun 05, 2020
Dr. Sachiko Kuno
Founder, Halcyon,
www.HalcyonHouse.org
Sachiko Kuno was born in 1954 in post-World War II Japan. She followed her sister and earned her undergraduate degree from Kyoto University, from where she also received a Ph.D. in bioengineering chemistry. Four decades later, she has become one of the richest, self-made women in the world, according to Forbes Magazine, and she's sharing her wealth through the non-profit Halcyon Foundation she founded in Washington, DC to help entrepreneurs launch ventures with positive social impact.
I first met Dr. Kuno at the naisA Global awards ceremony where we were both recognized for our leadership development of young Asian professionals.  Since then, I'm pleased to have joined the Halcyon Investment Fund, which makes investment decisions based on social impact.
Dr. Kuno's personal experience as an entrepreneur is what drove her to start the Halcyon Foundation, for she learned firsthand the struggles and challenge of turning a brilliant scientific invention into a commercial success through her discovery of a medication called Rescula for the treatment of glaucoma and ocular hypertension.
The Halcyon Foundation offers several program tracks for social entrepreneurs and creatives including Halcyon Incubator, which provides a six-month residency program and support for early-stage social entrepreneurs to enable them to transform ideas into scalable, sustainable ventures; By the People, a pioneering creative festival of performances and conversations; Halcyon Arts Lab, a residency-based studio arts program; and Halcyon Dialogue, a series of high-level discussions among global experts focusing on major topics including implications of robots for global society and social impact-based sciences. The cumulative impact of the Halcyon programs is profound, having launched 77 ventures – with 53 percent of these ventures having a woman founder or co-founder – and touched more than 954,718 lives globally.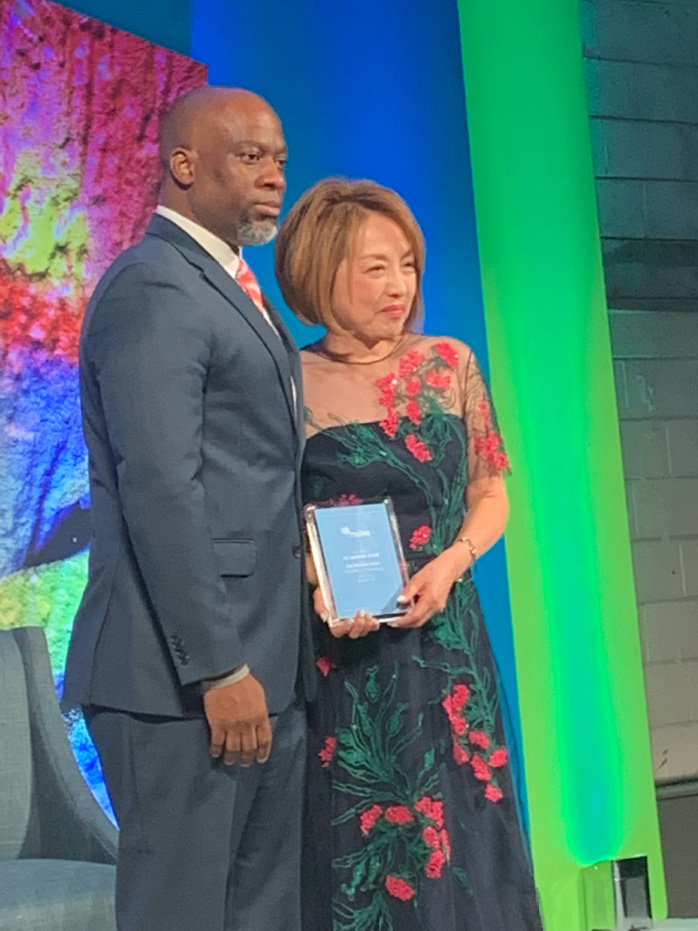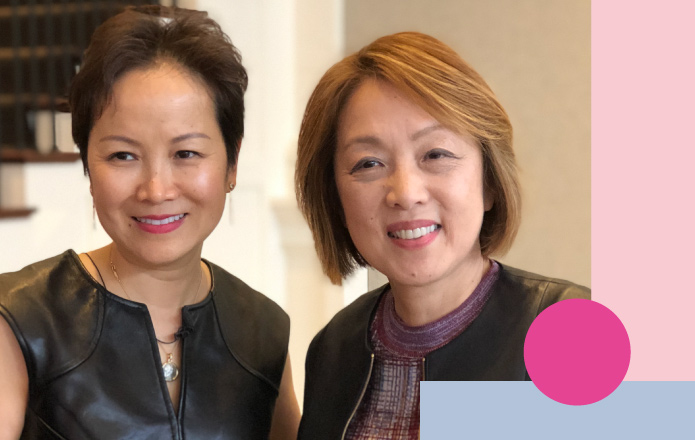 Sachiko's success combined science with business, two areas heavily dominated by men, particularly in Japan. It is no wonder she is a champion for women's empowerment and supporter of women-owned businesses, both through her advocacy and financial support, for she recognizes that one of the main barriers to women entrepreneurs is access to capital. This barrier led her to create a female-led investment fund called
WE Capital
that invests in female leaders while promoting social impact and financial return.
The world needs more philanthropists like Dr. Kuno who so selflessly share their time, talents and treasure to help create new pathways to knowledge and help innovators transform their inspiration into impact.
My guiding principle has always been "a candle loses nothing by lighting up another."  Dr. Sachiko Kuno is a leader who has put this principle into action.